Old West Durham
Pocket Garden

The neighborhood association is excited to be creating a new garden space in the vacant lot next to Locopops and across from Cocoa Cinnamon.
The garden was designed by John Wood, a landscape architect and member of the OWDNA Board. We want to thank Linton Architects (also across the street) for a $1,000 challenge grant and Artistry in Plants, owned by Wendi Gale, for donating skilled labor.

At the street corner, we will be adding a decorative entry gate, designed by local artist Frank Hyman. Inside the garden, we will have paths, a small grassy area, garden beds with native plants and benches. As a part of the project, the City has planted two dozen new trees in the surrounding area.
We met our goal of $3000!
Thanks to all the neighbors and businesses who donated.
A big thanks to Linton Architects for the $1,000 match and to Cocoa Cinnamon and Inhabit Realty
for the generous donations.

Stay tuned for more garden updates.

Also, if you have a green thumb, we'll be asking for plant donations early-mid Spring.
---
2018 Neighborhood Protection Plan (NPO)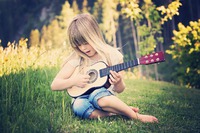 West Fest - a neighborhood get-to-know-you party!